Quality In Care Award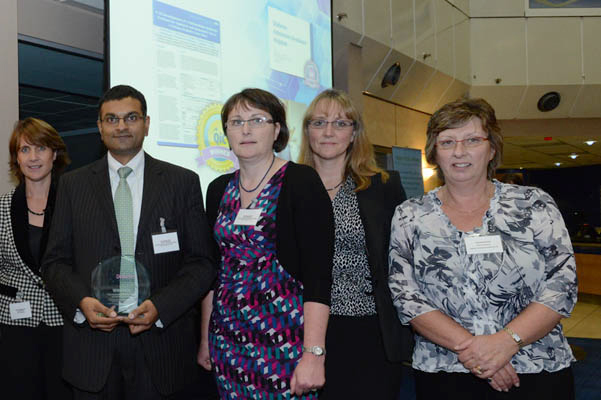 L – R: Anna Morton (head of NHS Diabetes) Ketan Dhatariya and Rachel Murchison (podiatrist)
Dr. Ketan Dhatariya was awarded the Quality In Care award for 'Best admissions avoidance and/or safe discharge initiative'.
This award rewards those NHS organisations who have successfully implemented initiatives that have enabled them to reduce readmissions or improve the safety of discharge from one area of care to another.
The Project
Using intramuscular antibiotics in people with diabetes who have foot infections.
Previously they would have had to be admitted into hospital but our (unique) protocol kept people out of hospital, or if they needed eventual admission, they were in hospital for a lot shorter amount of time. We saved £4000 (estimated) per patient treated.